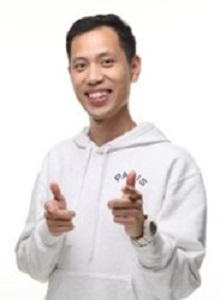 Mr. Daniel Lim, Content Creator, Head of Sales at GRVTY & partner at Chain Debrief (an edutech and media platform focused in blockchain, cryptocurrencies)

Daniel started his career in marketing and public relations in Malaysia. In 2015, he left home for Singapore to take on a Managing Director position in Yellow Media – a media owner of digital publications. In 2017, Daniel founded The Playbook Asia, a cultural publication for new age men.

The Playbook went on to raise venture capital from Quest Venture & GRVTY Media.

Daniel began his investing journey as early as 18, drawing learnings from his Dad. He shares his learnings on The Daily Ketchup, helping to educate younger audiences. Today, Daniel is well invested in stocks, ETFs & crypto.

Daniel is a host and anchor of Singapore's No.1 current affairs podcast – The Daily Ketchup.