Building Wealth with Blue Chips: The Simple, High-Dividend Strategy for Beating the Index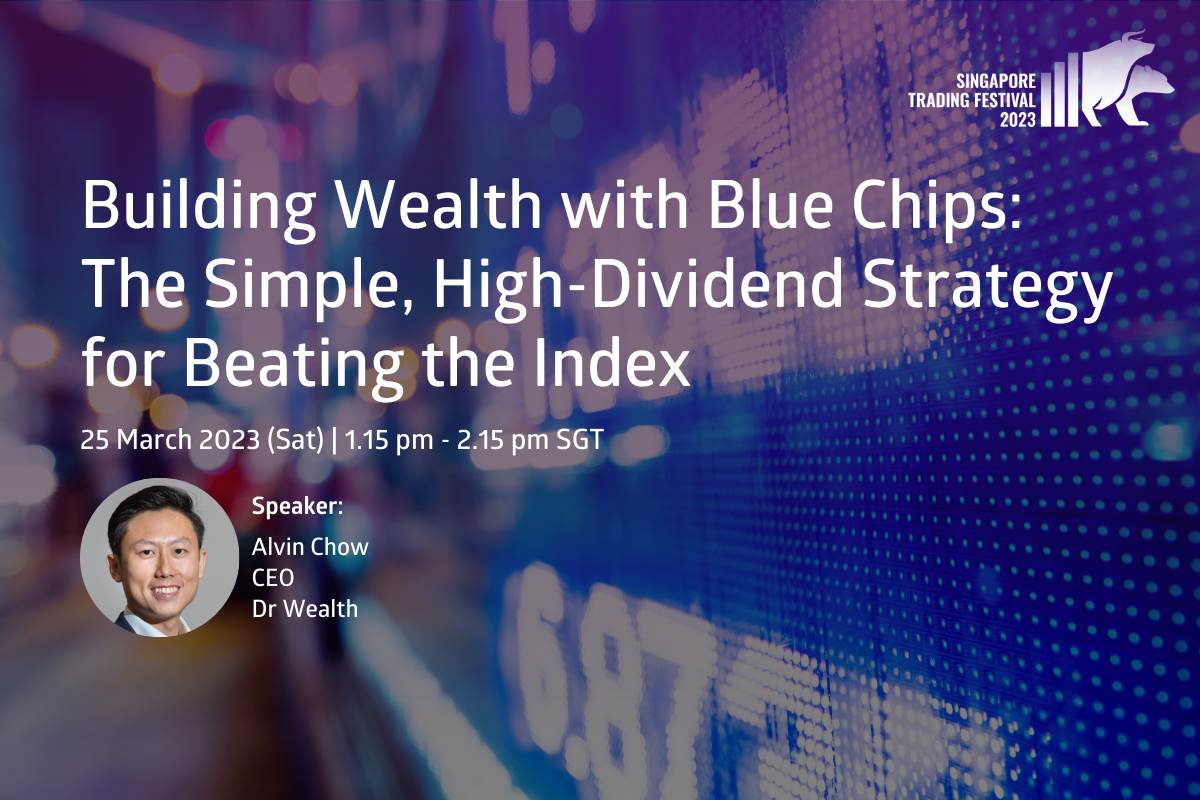 Event Overview
Looking for an easy, low-effort investing strategy that can generate high dividends and returns?
Look no further than the Dogs of the STI strategy, which focuses on buying higher yielding blue-chip stocks.
You can enjoy these benefits while rebalancing your portfolio just once a year.
It may sound too good to be true, but it is not.
Let Alvin guide you through the Dogs of the STI strategy and show you how you can make the most of your investments with minimal effort.
Speaker
Alvin Chow

CEO

Alvin Chow is the CEO of Dr Wealth, a financial education company that aims to level up the financial literacy of individuals via courses, articles and videos. He graduated with an Engineering degree from Nanyang Technological University (NTU) and was a Singapore Armed Forces (SAF) Academic Training Award holder. After serving the SAF for 6 years, he co-founded Dr Wealth to pursue his interest in investing. He has been investing and writing publicly about the financial markets since 2007 and has trained over 5,000 individuals over the span of 7 years.

Alvin believes that the stock market is one of the best avenues to grow one's wealth and more Singaporeans should allocate part of their net worth in stocks. He started Dr Wealth to educate individuals on stock investing and using Factors to pick stocks that are more likely to outperform the markets.

He has also been invited to speak at events organised by SGX, ShareInvestor and more, and appeared in major media outlets such as Channel NewsAsia and MoneyFM 89.3. Besides conducting training at Dr Wealth, he is also an SGX Academy trainer and does pro bono talks to employees in corporations and schools in his own capacity.
Event Location
Other Events
28 March 2023
7:00 PM – 8:00 PM
Trading the HK/US markets on SGX using DLCs
Online
Navigating Risk: Why Singapore Market is a Safe Haven for Investors?
Online
Which SGX-listed Stocks/ETFs Will Benefit from the China Reopening Theme?
Online