How to Master The Art of Trading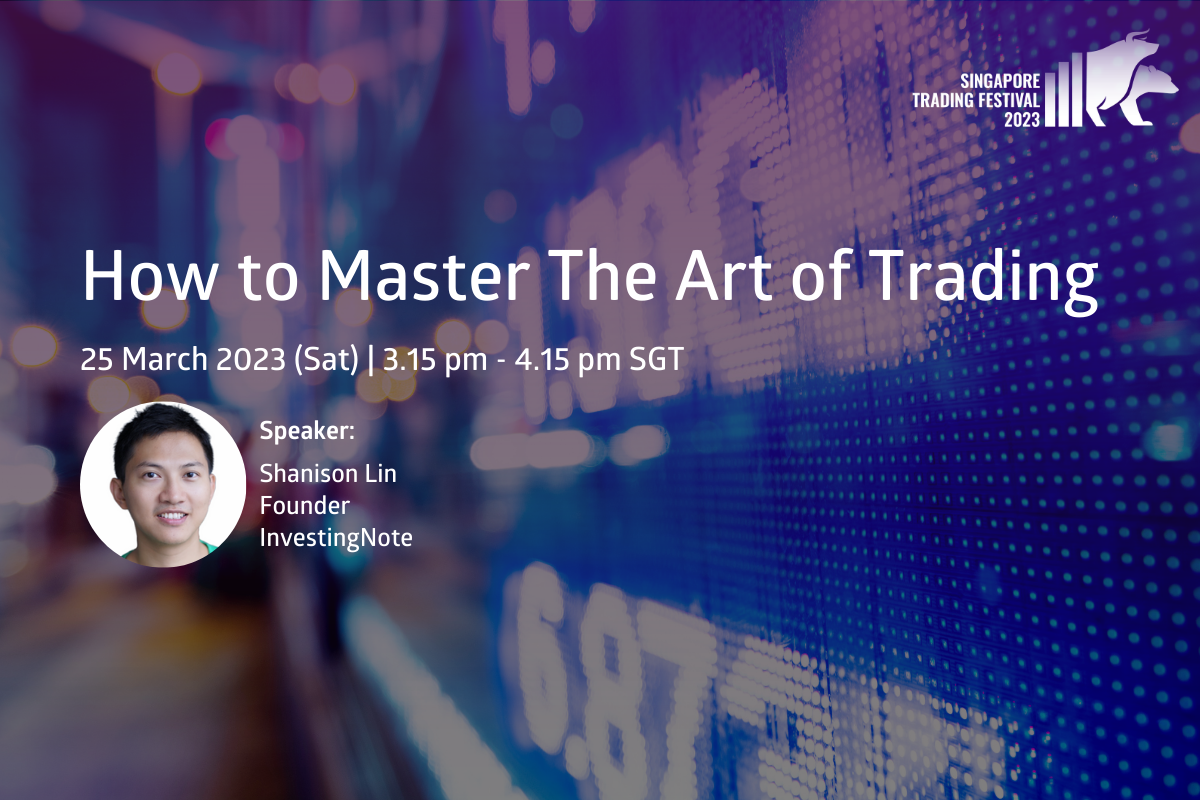 Event Overview
Synopsis: This topic will explore the art and science of successful trading, covering topics such as risk management, psychology and trading plans. The talk will emphasize the importance of discipline, patience, and continuous learning in trading. It will also share some free tools to help with trading.
Speaker
Shanison Lin

Founder

Shanison Lin is the founder of InvestingNote, the largest and most interactive stock investing community platform in Singapore and Malaysia. With over 12 years of trading experience in the financial markets, he is also a Chartered Market Technician (CMT) holder since 2020. In 2023, InvestingNote and ShareInvestor merged into a group company and he currently serves as Group Managing Director.

Prior to founding InvestingNote, Shanison served as the technical lead for ShareInvestor's technology team for 4 years, where he led the team and developed several large-scale financial portals, including the Bursa Malaysia stock exchange's main website.

Shanison earned a Bachelor's degree in Information System from the National University of Singapore under the MOE scholarship program. His passion for the financial markets and technology has driven him to develop InvestingNote into the premier stock investing community platform in the region, helping traders and investors to connect, collaborate and learn from each other.
Event Location
Other Events
28 March 2023
7:00 PM – 8:00 PM
Trading the HK/US markets on SGX using DLCs
Online
Navigating Risk: Why Singapore Market is a Safe Haven for Investors?
Online
Which SGX-listed Stocks/ETFs Will Benefit from the China Reopening Theme?
Online