Positioning for 2023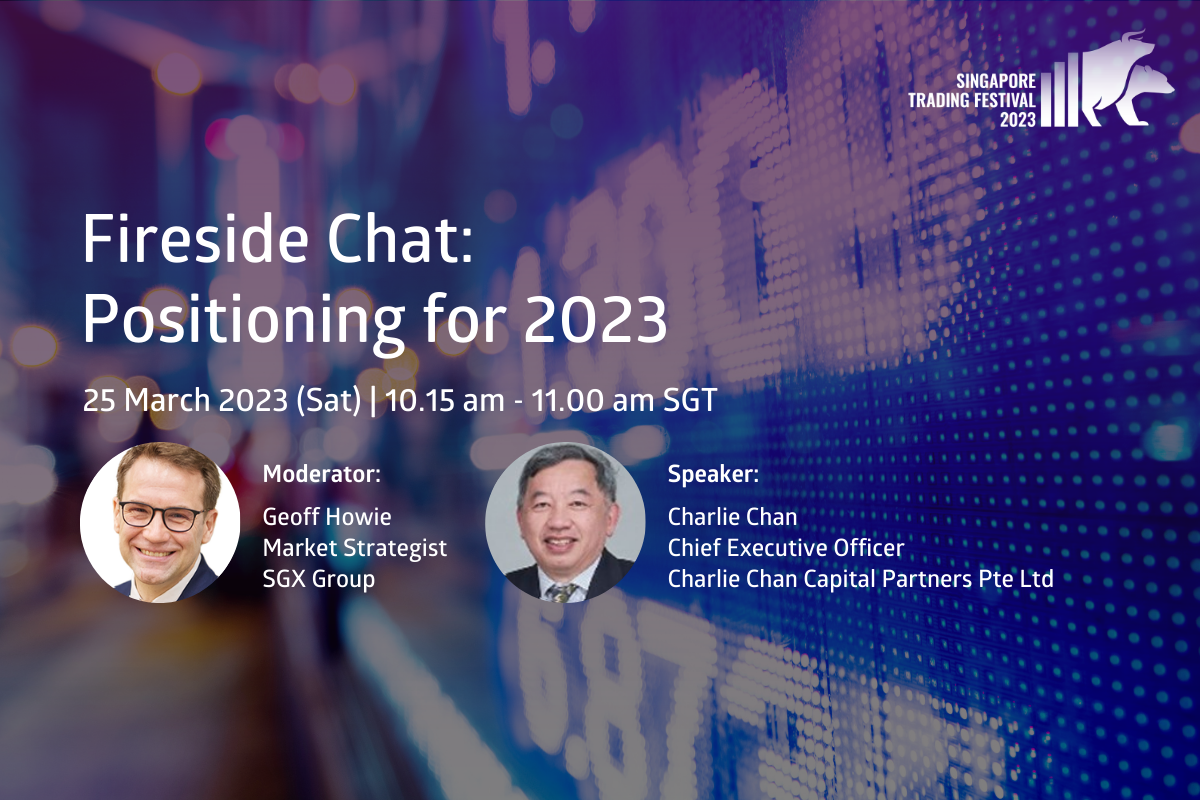 Event Overview
Economies are expected to head towards a global slowdown in the next year in the face of elevated interest rates and inflation. However, Asia and emerging markets are showing signs of green shoots amid undemanding valuations and improving fundamentals, alongside the China reopening which is expected to be a key growth driver for the global economy. Are Asian markets at an inflection point and what are the signs for investors? How should investors position their portfolios for 2023 and ride on the year's tradable themes? In this fireside chat, you'll hear from an industry veteran who can elaborate on how trading opportunities and challenges are fast evolving.
Speakers
Charlie Chan

Chief Executive Officer

Mr. Chan has more than 37 years of management and operational experience in the financial sector. He established a successful career in banking at Credit Suisse (Singapore) Ltd, becoming a Managing Director and Member of the Fixed Income Division Operating Committee. In 2011, he started his own fund management company, Charlie Chan Capital Partners and is its owner and CEO.

Geoff Howie

Market Strategist

Mr. Howie is the Singapore Exchange's Market Strategist, with 25 years of experience in financial markets and economics. He has a strong background in global macroeconomics and a reputation for expeditiously identifying key market drivers and their impact across major asset classes.

He is the creator and author of the SGX My Gateway Report which highlights local market highlights and developments, serving investors since 2012. The report is one of the most read and regarded in the Singapore financial markets, with one of the largest subscriber bases.

Mr. Howie has led numerous content campaigns for SGX and is a leading market communicator to the investing public. He pens the weekly Inside Insights column in the Business Times, in addition to speaking with Money FM 89.3 every Friday for the Market View Roundup. Mr. Howie was also named a LinkedIn Power Profile in 2018.
Event Location
Other Events
28 March 2023
7:00 PM – 8:00 PM
Trading the HK/US markets on SGX using DLCs
Online
Navigating Risk: Why Singapore Market is a Safe Haven for Investors?
Online
Which SGX-listed Stocks/ETFs Will Benefit from the China Reopening Theme?
Online