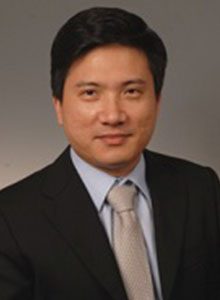 Benjamin Goh, MSc ISIB, CFA
Benjamin Goh, CFA is currently a Senior Lecturer at the Singapore Institute of Technology, Singapore's fifth autonomous university. While waiting (impatiently) to start on his PhD, Ben teaches a variety of finance courses.
Before joining SIT, Ben held a number of diverse roles in CIMB Group, JPMorgan, Credit Suisse, Deloitte Consulting and Hewlett Packard.
His most recent role was as Market Strategist for CIMB Research where Ben provided analysis and insight on market moving events, the global macroeconomic environment, assets and individual securities. Before that, Ben was a fund manager with CIMB's Discretionary Investment Unit.
Ben has been interviewed on Channel NewsAsia's First Look Asia, Business Times and provided market commentary on 938 Live every week from Monday to Thursday.
An adjunct instructor for CFA preparatory classes, Ben's specialty is equity analysis, portfolio management and economics. Ben also sits on Nanyang Polytechnic's finance industry panel where he advises the school on structuring finance courses to meet industry needs.
Benjamin received his Masters in Finance from the ICMA Centre, United Kingdom, in 2002 and became a Chartered Financial Analyst in 2001.