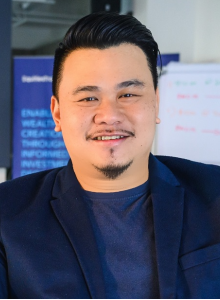 Benny Lee
Benny Lee is a trader, trainer, author, and highly sought-after speaker in the equities and commodities markets for more than 18 years. He has conducted trading and technical analysis workshops, seminars, and coaching for private and institutional investors, locally and internationally.
As a market strategist for equities and commodities, he often speaks at local and international conferences, especially in the area of equities, crude palm oil, rubber, and other major commodities.
Benny has conducted the Securities Commission of Malaysia CPE (Continuous Professional Education) workshops from the Asian Banking School, FIMM, and other investment banks. Further, he is also a regular speaker for Bursa Malaysia, the Malaysian Palm Oil Council (MPOC), and the Securities Commission.