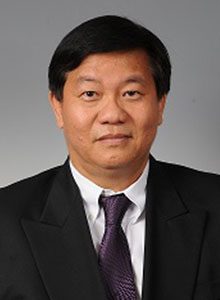 Jeffery Tie
In 1997, Jeffery joined Refco Singapore. During this time he developed new expertise in International Futures Markets and FX.
Jeffery's experience and training during his time at both Stock Broking and Futures Broking enhanced his understanding of Technical Analysis and Trading. This expertise was augmented by his association and friendship with Ray Barros, a well-known Fund Manager and Trading Coach. Jeffery consistently gets positive feedback from local as well as foreign attendees of his seminars and courses. Besides Singapore, Jeffery has spoken to International audiences in Jakarta, Mumbai and Sri Lanka.
Jeffery joined CMC in April 2007. He was responsible for the content and presentation of CMC's educational programmes. Jeffery resigned from CMC and currently focuses on both trading and conducting Technical Analysis courses and workshops with SGX Academy and the Financial Training Institute @ Singapore Management University.
Jeffery is also an instructor registered with the International Shinkendo Federation. The ISF is an organization that promotes Japanese swordsmanship and martial arts. This interest has allowed Jeffery to notice the similarity between the Philosophy of Martial Arts and the Philosophy of Trading. He has written a 3-part article on this topic for Chartpoint Magazine just before the magazine ceased publication.