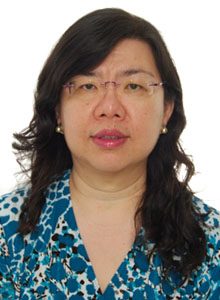 Lena Yong
Lena Yong has over 30 years of experience in Equity Sales and Financial Equity Research. Trained as a Company Secretary under the Institute of Chartered Secretaries and Administrators UK and a Cost Management Accountant via the Chartered Institute of Management Accountants UK, she began her career as a business journalist in The Business Times in Malaysia in 1984 for four years.
Her career in stockbroking began at the start of 1988 as an analyst. Lena subsequently spent 10 years researching a myriad of sectors including gaming, consumer, plantations and property with the former Baring Securities, SG Warburg as well as UBS. She then moved into institutional sales and was ranked in Asiamoney and other foreign and domestic polls including being named best salesperson in Malaysia for two years running by financial-based The Edge magazine.
She then headed sales teams in international equity houses such as CLSA and the Australian-based investment bank, Macquarie Group. She was Head of Institutional Sales Asia with Singapore-based regional house UOB Kay Hian and joined RHB Investment Bank to become Head of Institutional Equities Asia in October 2013 for 3 and a half years.
Lena is also the Executive Director and Chief Trainer of LIAM Consultants whom she started. LIAM is involved in professional financial sales training and financial literacy programs for children. Lena drives the training curriculum and oversees to material that are included in the training syllabus. She is key to the direction taken in the courses and holds a firm belief that everyone, if taught properly, can be a great sales person.