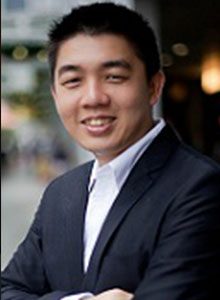 Philip Teo
Philip Teo is the Founder and CEO of Traderwave Pte Ltd, a financial technology company that offers a financial market technical analysis web application to global retail and professional traders, to help them shortlist, analyze and monitor their trade ideas from any computer that has internet access.
Prior to his entrepreneurship endeavor, Philip served as the Chief Technical Analyst for OCBC Investment Research for 7 years, during which he offered his technical advisory services on global stocks, indices, forex and commodities to OCBC trading representatives, as well as their retail, premium and private clients.
Philip's technical analysis reports were frequently quoted by various business news providers like Bloomberg, Dow Jones and The Edge. He also had the opportunity to present in "Crash Course", a TV show hosted by Steven Chia of Channel NewsAsia, to teach CNA viewers how to use technical analysis to make investment decisions.
During his tenure with OCBC, Philip also conducted trading seminars on a regular basis to many thousands of OCBC customers, with the aim of educating them on the importance and the know-how of applying technical analysis techniques in trading the financial markets.
Externally, Philip has also spoken in Invest Fair Singapore, SIM Youth Financial Symposium, as well as conducted trainings for the NTU Invest Academy and SIM Young Investor Workshop.
Following his graduation from Nanyang Technological University with a degree in Mechanical and Aerospace Engineering, Philip worked in the engineering field for about three years before making a career switch into the finance industry.
Philip first became interested in the stock market during his undergraduate days and had ironically, started off as an avid student of the value investing methodology of the stock market.
Subsequently, by a stroke of luck, he was exposed to technical analysis in his job as an investment analyst and has not looked back ever since. He is now a passionate advocator of using technical analysis as the main tool to analyze and trade the financial markets.
It was also with this enlightenment that Philip made the decision to depart his comfortable role as the Chief Technical Analyst of OCBC Investment Research, to start Traderwave Pte Ltd. He hopes that Traderwave can become the platform to provide retail traders with both the knowledge and tools to become more proficient and profitable in their trading journey.