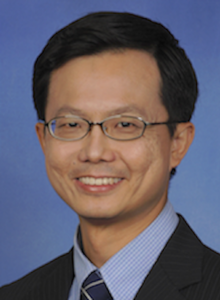 Sean Wan
Sean graduated from NUS and Warwick University in Accountancy and Business Administration. He is also a Fellow Chartered Accountant of Singapore.
His experience includes working as CFO of Private Equity portfolio companies and managing Investors Relations for a listed bond offering.
He believes that disciplined investing is an important avenue to create sustainable individual wealth. Given Sean's CFO background, he specializes in industry and company detailed financial statement analysis to uncover growth and value opportunities.
Sean毕业于新加坡国立大学和华威大学会计与工商管理专业。他也是新加坡资深特许会计师。
先前的经验包括私募股权投资公司的首席财务官和负责上市债券发行的投资者关系。
他认为有纪律的投资是创造可持续的个人财富的重要途径。以Sean首席财务官背景,专业研究工业趋势和公司的详细财务报表分析, 以寻出增长和价值的投资机会。