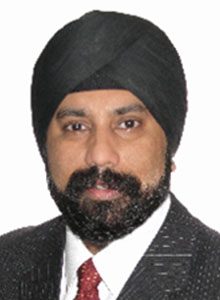 S. S. Sandhu
Mr. S.S. Sandhu FCA, CPA has extensive experience working within the financial markets sector in Asia. He has deep technical knowledge covering listed companies, multinationals, initial public offerings and mergers and acquisitions due diligence gained over 18 years at PricewaterhouseCoopers. He was also the CFO of one of the largest financial institutions in Singapore.
He is both a Fellow Chartered Accountant and a Certified Public Accountant and has provided advisory services to many public listed companies, multinationals and government-linked companies on the development of financial reporting standards and changes in regulatory environment.
Mr Sandhu is a highly sought after speaker at financial seminars and courses around the world and has authored and contributed many publications on corporate governance, risk management and international accounting standards. He is highly rated by participants who have attended his programs. He is particularly well-known for his ability to translate complex and difficult financial concepts into plain language, and the use of real life experiences, easy to understand illustrations and case studies to help the candidate's ability to understand finance and accounting. He adopts a highly interactive approach in his workshops which makes learning both fun and memorable.