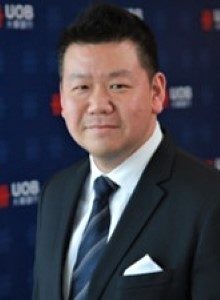 Abel Lim, MSc
Abel Lim, MSc is the Head of Wealth Management Advisory and Strategy in UOB. A veteran with over 20 years of experience in the advisory business, Abel leads a team of portfolio counselors and strategists that oversee the investment portfolio and strategic direction of the bank's Personal Financial Services business. He spearheads and plays a pivotal role at the UOB Privilege Banking Investment Forum as a speaker, moderator and host. He has represented the bank in many external speaking engagements on investment advisory matters.
Before joining UOB, Abel was the Head of Distribution in Superfund. He was responsible for the distribution of the company's offering to institutions and distribution channels in the South East Asia region. He travelled extensively to train business partners and spoke at both in-house and client facing seminars. Prior to that, Abel was the Head of private clients in Refco Singapore. He, alongside his team of relationship managers handled the books of some of the company's wealthiest investors.
Abel holds a Masters in Financial Management from the University of London.