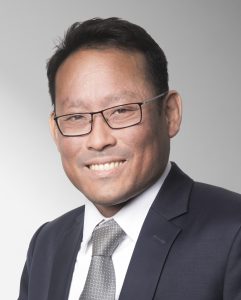 Daryl Liew, CFA, MBA
Daryl Liew, CFA, MBA is Head of Portfolio Management for REYL Singapore, a subsidiary of independent Swiss banking group REYL & CIE. Daryl is in charge of managing the investment portfolios for REYL's Singapore-based clients and providing Asian coverage for REYL & CIE's private banking investment team based in Geneva. Prior to REYL, Daryl was Chief Investment Strategist at Providend, a Singapore Independent Financial Advisory firm.
Daryl's initial training was in law. He received the Bachelor of Law degree from the National University of Singapore and was subsequently called to the Singapore bar. However, finding that his main interest was in finance and investment related matters, Daryl went off and completed his MBA, majoring in Finance, from the Asian Institute of Management in the Philippines. Daryl holds the Chartered Financial Analyst designation and is an active volunteer with CFA Singapore where he co-chairs the Advocacy Committee. An experienced trainer, Daryl recently completed the training requirements to be a CFA Ethics trainer.