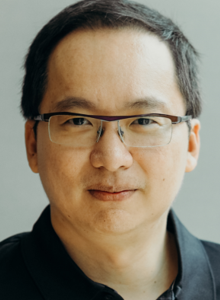 Freddy Lim, Co-founder and CIO of StashAway
He was the Managing Director and Global Head of Derivatives Strategy at Nomura and has built and spearheaded a global team that won the "Global Derivatives – Research and Strategy House of the Year" award by GlobalCapital (September 2015).Before Nomura, Freddy was a multi-asset portfolio manager at the Singapore arm of Millennium Capital Management. He held similar roles at Citi Capital Advisors and Citi Principal Strategies Group. Prior to moving to fund management, Freddy was APAC Head of G10 Rates Strategy for Citigroup and Head of Interest Rate Strategy at Morgan Stanley Japan.

Freddy was regularly invited to speak in the field and was notably the keynote speaker at the prestigious "Global Derivatives USA" conference (Chicago, Nov-2014) and at the RISK's Quant Congress USA (New York, July 2015). Freddy is the architect behind StashAway's ERAA (Economic Regime-based Asset Allocation), which is a framework that identifies the right mix of asset classes for a given economic regime and makes forward looking adjustments based on medium term valuation gaps.