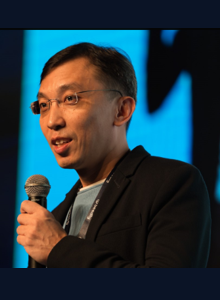 Christopher Tan, Chief Executive Officer of Providend Ltd
Christopher is the Chief Executive Officer and Co-founder of Providend Ltd as well as Executive Director of MoneyOwl Pte Ltd. He has more than two decades of experience in the wealth management and financial planning industry.

Christopher is a Certified Financial Planner and a member of the Financial Planning Association of Singapore. He sat on the Management Committee of Securities Investors Association (Singapore) (SIAS) from 2009 to 2017 and was appointed by the Singapore Government to be part of the CPF Advisory Panel in 2014. In June 2020, Christopher has also obtained the Advanced Certificate in Trust Services (ACTS) from Wealth Management Institute, Nanyang Technological University.

He is often featured in broadcast and print media for his expert opinion on financial matters and is an internationally sought-after speaker, counting the CFA Institute Annual Conference and MoneySENSE among his speaking engagements.

Christopher holds a Bachelor of Financial Services Degree with honours from the National University of Ireland and a Master of Business Administration Degree from University of Warwick.