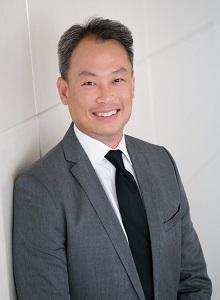 Victor Wong, Senior Director, Head of ESG Investment Team, UOB Asset Management.
Victor is Head of UOB Asset Management's ESG Investment Team and oversees UOBAM's Sustainability initiatives across all UOBAM's regional offices. He is responsible for managing a team of ESG analysts and is also the portfolio manager of ESG retail and institutional mandates. Before assuming his Sustainability responsibilities, he was a senior member of the Asia ex-Japan Equities team where he was the portfolio manager of ASEAN and Asia ex-Japan mandates for both institutional and retail investors.
Prior to joining UOBAM, Victor was a financial news presenter and broadcast journalist with the Media Corporation of Singapore. Victor graduated with a Bachelor of Science (Merit) degree in Economics from the National University of Singapore. He has over 20 years of investment experience.