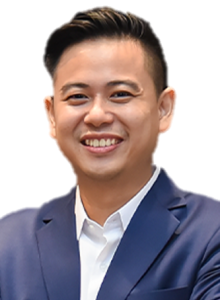 Alvin Vong
Alvin Vong is the Chief Executive Officer of EquitiesTracker Holdings Berhad, a company listed on Bursa Malaysia and is the creator of the current version of the EquitiesTracker.com Research Portal. He is also the co-author of EquitiesTracker.com Value Investing and Portfolio educational series, which is a structured course on Value Investing in the region. EquitiesTracker.com currently provides fundamental data of Malaysian, Singaporean and Australian listed companies to international data aggregators, investment banks and brokerages.
Alvin served on a board of an ASX listed company and has experience in fundraising. Alvin is currently involved in tracking undervalued listed companies in Malaysia, Singapore & Australia and lectures extensively on stock & crypto investing. Alvin believes in long-term wealth creation via value investing and proper portfolio management techniques.
He is a graduate of the University of Western Australia and has a degree in Accounting & Finance, plus a Graduate Diploma in Information Technology.