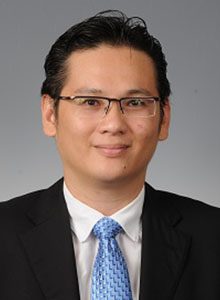 Chua I-Min, CFA
Chua I-Min, CFA conducts regular classes for SGX Academy on fundamental analysis, stock valuation, REITs and property stocks investments. His flagship program titled "Create a Secondary Income Stream through Long Term Share Investing" has been well received by retail investors. A book with the same title has been written to reach out to a wider audience.
I-Min graduated with a Bachelor's Degree in Business Administration with Honours (2nd Upper), majoring in Finance. He continued his education by earning the CFA charter, a well sought after professional designation in the global investment industry. Even as a student, I-Min has been applying concepts from text books in the real-world shares market. He has since honed his investment skills with more than 15 years of share investing experiences.
Professionally, I-Min has more than 11 years of working experience mainly in the investment industry. He was the Chief Operating Officer for A.B. Maximus before his current role. Previously as a real estate investment professional in CapitaLand and subsequently PhillipCapital, he had collectively done investment deals amounting to S$250 million. Prior to that, he was based in China, participating in a successful IPO exercise of a Chinese company listed on the Singapore Exchange.