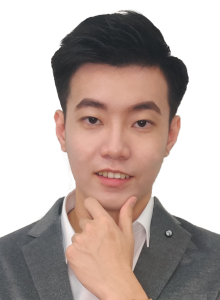 Max Tan
Despite starting investing in 2016, a chaotic year with the US election coupled with Brexit, Max considers himself lucky to have survived in the market for the past few years. To date, he has been investing in Malaysia equities for more than 5 years, focusing mostly on Malaysia equities. He has started his personal sharing on Facebook under the page of "12Invest" since 2018. Since then, his investment journey accelerated as via the platform he was able to gain access to listed company directors to get them share more info of the companies.
For the past 2 years, he has been fortunate enough to be invited to share his personal experience for several colleges and universities, as well as public events. He would love to continue to share his own investment theses and growth stories to more investors to make sure they could learn from his mistake and reduce the chances of losing money.
Therefore, it is his mission to spread "Value Investing" to more investors, as he firmly believes this method is a great way to outperform the market with relatively low risks. He is looking forward to share more of his stories with you.