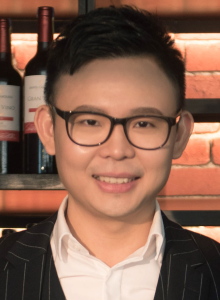 Nick Foo
Nick Foo is the Founder and Chief Investment Trainer of NTF Group, an investment training services provider.
Nick  is a former prominent Malaysia Investment Bank Equity Analyst, Chief Course Instructor, Trader, and Speaker in the equities market. He has more than 10 years of experience in the stock market industry. He has conducted more than 100 investment market talks and educational workshops for private and institutional investors.
He is a columnist of 《資匯》, the first Chinese Financial Weekly in Malaysia, and is also the Exclusive Speaker of the AA Team, the Malaysia Number 1 Remisier Team.
Publicly, Nick is a regular commentator in The Busy Weekly and Oriental Daily. He appeared on CITYPlus Sarawak business radio station regularly and as regular guest market commentator on other media such as The Sun Daily.
Nick holds a Bachelor's Degree in Finance (Hons) from the HELP University.