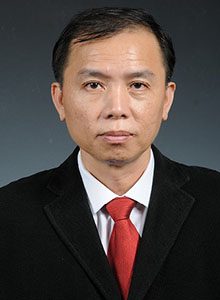 Robin Ho
Robin Ho is a top tier Trader and Remisier with PhillipCapital, and is one of Phillip's most active and successful trader. Having been through the peaks and troughs of the volatile markets, Robin is a well-sought after speaker who shares his in-depth trading knowledge with traders and investors at numerous investment seminars.
Robin has taught and mentored thousands of professional traders. He has developed his own proprietary trading system that focuses on Price Action which he believes is the answer to the volatile market today. He believes that many traders fail today because they have been employing long term and traditional indicators to short term trading, and to achieve trading mastery traders must understand market behaviour and develop a trading strategy that fits the trader's profile.
Robin's story from a novice trader who came back twice from near bankruptcy to becoming a Top tier remisier and Trader in Phillip Capital was featured on the My Paper on 17 Jan 2008. As a Top Tier Remiser in Phillip capital, Robin was featured again on Zao Bao on 13 Feb 2011 for his view on SGX's plan to scrap lunch break and implement all day trading. On 28 September 2012, Robin was featured on The Borneo Post while he was conducting education seminars across East Malaysia on the invitation of OSK Investment Bank. Robin's investment strategies for 2013 was also featured on the Singapore Business Times on 14th January 2013. Robin spent 23 years in the Navy as a Naval Officer from 1979 to 2002. He was trained in Submarine and Surfacewarfare and held the appointment of commanding officer of a warship during his tour of duty. Robin joined Kim Eng Securities in 2002 and in 2004 left Kim Eng to join Phillip Capital.
From 2004 to 2007, through Cyberquote, an education arm of Phillip Capital , he taught hundreds of remisiers and professional traders.
From 2008 to 2012, Robin has trained thousands of traders through many investments seminars and courses.