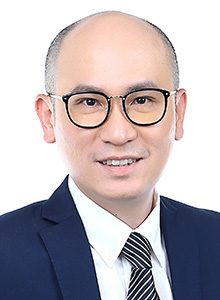 Wong Kon How
Kon How has more than 20 years of trading experience in the finance industry. He is managing his own fund and he founded Weipedia Private Limited. He specializes in the study of behavioural finance or the market psychology and he is an investment strategist. He is also an expert in risk management.
He acts as an expert witness in carrying out forensic examination during the litigation process in court, resolving trading dispute and arbitration. He conducts workshops for industry practitioners, fund managers, private bankers, propriety traders, dealers and retail investors. His clients and participants include securities and derivatives exchanges, regulators, investment banks, institutions and brokers. His delivery has gained good reviews and testimonies from partners and clients. He also conducts training sessions for Trading Representatives as part of their Continuous Education Program in Hong Kong, Malaysia, Singapore and Thailand.
He studied Engineering but was passionate about investment and trading. This led him to pursue after the financial market after his graduation. He started off as an apprentice in SiMEX and a floor runner in 1995. Since then he had been a floor trader, financial dealer and an active practitioner in the Securities and Derivatives market.
Highlights:
Year 2008 was the turning point in the financial market. Kon How had accurately forecasted the downturn of STI and Dow Jones during the early 2008. In the same period, he also presented the continual uptrend in the Gold market from USD900 level. While he was in Hong Kong in late 2014 and early 2015, he addressed that 2015 would be a year with good volatility for Asian markets. In the latest 2020 crude oil crisis, in January 2020, he presented his views and studies that oil to face more more downward pressure.