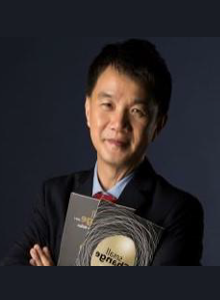 Goh Eng Yeow, IFL
Goh Eng Yeow is a former senior financial correspondent with The Straits Times, helming for a decade the "Cai Jin" and "Small Change" columns in the newspaper that cover a broad swathe of stock market and personal finance issues in Singapore.

He is the author of three books – Small Change: Investment Made Simple, its sequel, Small Change: Turning cents into dollars, and Market Smart: How to grow your wealth in an uncertain world – all of which made it to the Sunday Times' non-fiction best-sellers list.
Over the years, he has received numerous accolades in his journalistic pursuits. These included being named the Best Financial Journalist in 2006 by the Securities Investors Association of Singapore (Sias), and receiving the Sias Outstanding Commentary Award both in 2013 and 2014.
In 2018, he received the inaugural Orb award for the "Your opinion counts" category from the Singapore Exchange (SGX).

Eng Yeow graduated from Cambridge University with an Honours Degree in Physics and Theoretical Physics Tripos in 1983 and earned a Postgraduate Certificate in Education from the University of London Institute of Education in 1984.