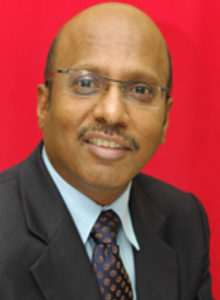 Para (J Parasuraman), CEO & Principal Consultant of Jpara Solutions Pte Ltd.

Mr. J. Parasuraman is the CEO and Founder of JPARA SOLUTIONS PTE LTD a Licensed Financial Adviser. He is a 40-year veteran in the financial services industry and has contributed extensively to the growth of the industry.

Para is the current President of the Association of Financial Advisors (Singapore) and Past President of the Insurance & Financial Practitioners Association of Singapore (IFPAS) and the Society of Financial Service Professionals of Singapore (SFSP

He has given talks ranging from personal effectiveness, financial planning and retirement planning. He has appeared on both radio and television to share many areas of financial planning.