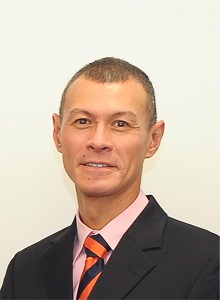 Richard Dyason, General Manager of Securities Investors Association Singapore (SIAS).
Richard has over 20 years of experience in marketing, strategic planning, business and people development. He has held various management positions in marketing and business development in organizations both locally and regionally. Currently he is the General Manager of Securities Investors Association Singapore (SIAS) and manages member issues including complaints. He is also actively promoting investor education and conducts talks and seminars on the importance of investing wisely.
At SGX as Vice President and Retail Business Development Manager, Richard was responsible for improving the relationship between the Exchange and individual retail investors, with the introduction of new products, investor education and introduction of new services to the industry to specifically increase retail participation. He was also instrumental in developing Channel Management and Marketing activities with brokers rolling out programmes to drive retail investor participation. He is also responsible for identifying potential new channel partners to serve the needs of new investors. As Vice President and Head of Strategic Marketing at UOB, Richard was responsible for establishing the UOB brand experience and headed the marketing of UOB products and services through the various channels, the development and implementation of the CRM strategy and system to improve cross selling and improve customer experience at channels, the customer loyalty programme for UOB to entrench customer relationships with the bank.
Richard is a certified Master NLP Practitioner and holds a Bachelor of Arts degree in Economics from Massey University, New Zealand.